Referee style: three bottles of Coke in exchange for Martial referee career, do you serve with 138 points in a single stroke?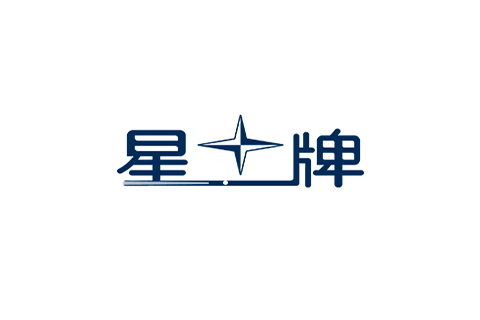 In Crucible on May 3 and 4, Olivier Martier will be the first Belgian referee to rule the World Championship finals. Star
For 45-year-old Olivier from West Flanders, this is a huge honour. He is the second non-British referee to judge the Snooker World Championship finals after Dutchman Jan Wolhaas. But Olivier also admitted that when he walked on the most famous staircase in the Snooker Hall, he would feel a little nervous, but he would remind himself that everything is relative. When he is not a referee, he is a full-time radiology nurse, where any mistakes may have more serious consequences.
"Making a mistake as a referee is not like making a mistake in a hospital," he mused. "Inject too much medicine and you might kill a person. That's a bit different from not putting the ball back in the right place. different."
Recalling the moment he learned that he was in charge of the most important game of the sport for the first time, Olivier said: "It was in February. I just returned from a holiday in Morocco and received an email from Tournament Director Mike Ganley. I gave him a call. I called him and he told me that he wanted me to manage the World Championship finals. I was surprised because I didn't expect this to happen. I walked into another room and my wife asked me What's wrong, because my face is as white as snow. Soon she said to me,'Are you going to rule the World Championship finals?' I said yes, and she jumped up happily.
"I dreamed of (ruling the World Championships), but I never thought it would happen. When I started as a referee, I didn't expect to go so far."
Olivier ruled the semi-finals of the World Championships last year, and has also served as a referee in the finals of some major tournaments like the World Grand Prix. He added: "Every time I go to Cruzeiro, I feel excited. If you like snooker, this is the place to go. The first time I went there was as a fan. I saw it in 1992. Peter Alberton, still wearing a ponytail, defeated Steve Davis in the first round, and John Pallot swept Eddie Charlton 10-0. I sit by myself from Belgium The train is here. At that time I played snooker and watched snooker, but I never thought of going to judge the game. Even then, I knew how special Crucible was. When I was there for the first time as When the referee came on stage, I felt so even more, and I was even trembling.
"I will be a little nervous before the final, but this is a good thing. It makes your adrenaline soar, gives you a certain stimulation, and allows you to focus. I don't want to make mistakes, especially in the finals of the World Championships. , Because this is the highest level event you can participate in. Several people said to me:'Once you do this, what will happen next?' Maybe they think I don't have this or that ambition. But I think once I have the first judgement match, I will want to do it again. I am such a person and always set new goals for myself."
Before the finals, Olivier will ask his experienced colleagues such as Yang Wahaas and Arian Williams (now retired) for advice from people who have managed the World Championship finals in recent years.
"I've talked to Ariane and he told me that I would be nervous at the beginning," Olivier said. "But once the first game starts, I will enter my regular state and I will do well. Yang Jiang He gave me a lot of guidance during the game. I am proud that I am the first Belgian referee in Cruzeiro, and the second referee from a non-UK judging match after Young."
"Half of my career is about myself, and the other half has close ties with Belgian snooker. Our country needs someone to promote snooker. We will all be excited when our sport grows up in Belgium. Lu Car Bressel has received a lot of media coverage and he has done a good job. If I can get some coverage too, that would be great. My dream is that Luca and I will participate in the finals of the World Championships together!"
Olivier became interested in snooker in the early 1980s, when BBC coverage had just expanded to West Flanders.
"We watched TV all day, and there were snooker shows," he recalled, "my grandparents were watching at the beginning. One day, when I came home from school, my grandpa said he saw an interesting Sports, but he didn't know what it was. That night, it started playing again, and I was fascinated as soon as I saw it (snooker). I wanted to find a place to play, and finally found a hotel in the back There are two pool tables in the room. Since then, snooker has started to develop in Belgium, and soon we have several clubs, and I joined one of them. I played pretty well, with a maximum of 138 points in a single shot. , But the only time I won a championship was in a pool game."
Unexpectedly, it was his love for Coca-Cola (or other brown foamy drinks) that made Olivier accidentally become a referee.
"There was a rule that every club affiliated with the Belgian Association must have a referee," Olivier said. "The owner of the club suggested that I should go and let me try to pass the referee exam. I always drink Coca-Cola, so He told me that if I agreed to be a referee, he would let me drink Coke for free one afternoon. I agreed and passed the exam, so I got three bottles of Coke."
"Since then, I have met a man named Daniel Bundink. He took me to many amateur events across Europe and allowed me to gain more experience. In 2005, I went to the UK to participate in a mentorship meeting and I met After Paul Collier, he said that World Snooker is looking for a new referee. I said I would try it, so now I am working here."
It is worth noting that Olivier was able to take care of his refereeing work and his full-time nursing work without affecting his family life with his wife Ann and his nine-year-old daughter Manon.
"It's not easy," he admitted, "I used to work in a hospital in Ghent, because I can work overtime anytime, so I can easily arrange my time. But then we decided to move back to the coast and move to our original place. Koksijde. I found a job in a small hospital, but there was no opportunity to work overtime there. So now means that whenever I have a snooker job, I have to work a week night before I go. , Work about 70 hours. If you do this, you can get at least 4 days of rest."
"Before coming to Sheffield, I worked for several weekends and then took a night shift for a week. I used 99% of my vacation time to participate in snooker events. This requires more reasonable arrangements to ensure that I have enough time. Going to dictate snooker, but everything is worth it. In my mind, participating in a game is like a festival. It may be tiring but you have to concentrate on it, but that's how I like it."
Manon slowly got used to seeing his father on TV. However, she will see her father on the scene for the first time in the finals in Crucible, which is a great start.
"Slowly, when Manon saw me on TV, she started to understand snooker and fell in love with it," Olivier said. "We speak Flemish at home, but now I also teach her English. , So she can understand what the commentators said. It would be special for her to appear in the finals. My brother will also come, and Daniel, who brought me to the refereeing work, will also be there to watch the match.
Related News