"Sports + Culture" Drives Daxing Winter Tourism Xingpai Group Helps National Fitness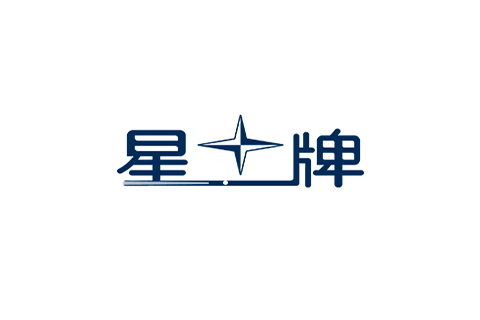 Recently, the second Daxing District Ice and Snow Carnival and the 2016 Winter Tourism Launching Ceremony, a series of activities of the 3rd Beijing People's Happy Ice and Snow Season and Nanhaizi Cultural Season in Daxing District, was held at the Ice and Snow Theme Park outside Longxi Ski Resort in Daxing District, Beijing. At the launching ceremony, Yan Shumin, director of the Tourism Committee of Beijing's Daxing District, said that the Snow Carnival will truly launch the winter tourism offensive, allowing people to still be willing to feel the beauty of Daxing and experience the magic of nature in the cold winter. The two complement each other and will become an effective model for Beijing and even more regions to promote winter tourism.
This series of activities is sponsored by the Propaganda Department of Beijing Daxing District Committee of the Communist Party of China, Beijing Daxing District Sports Bureau, Beijing Daxing District Tourism Development Committee, Beijing Daxing District Education Committee, Beijing Daxing District Panggezhuang Town Government, Beijing Star Undertook by Brand Group and Longxi Ski Resort. Government departments at all levels in Daxing District, Beijing, tourism, culture, sports, catering and other industries, schools, and the public will participate in a series of ice and snow activities, vigorously popularize the knowledge of ice and snow sports in primary and middle schools, and extensively carry out ice and snow sports into the campus to enrich the vast majority The life of the masses will further promote the development of winter tourism in Daxing District.
At the event site, Li Nina, the world champion of freestyle skiing and the image ambassador of the Beijing Winter Olympics, said: "In order to promote the national ice and snow sports, I am willing to take time out of training to participate in such activities and lead everyone to feel the charm of ice and snow sports. And form good exercise habits to help the 2022 Winter Olympics."
As the host, Gan Lianbin, director and executive vice president of Xingpai Group (www.xingpaibilliard.com), said in his speech: "Longxi Ski Resort is not only Xingpai Group's response to the call of "300 million people on ice and snow", but also the transformation of the big health industry. Specific steps. In the past two years, Xingpai Group and China Life Group have jointly established China Life Star Health Management Platform Company to manage and operate the China Life Star Health Hotel featuring hot springs, a health management center with hospital qualifications, and high-quality Healthy retirement apartment. It is foreseeable that in the future, Panggezhuang Town will be built into a comprehensive healthy and happy life circle integrating sports, leisure, healthy retirement, culture and entertainment." Daxing Winter Tourism Ice and Snow Project-Longxi Ski Resort
It is understood that Longxi Ski Resort is a wholly-owned subsidiary of Xingpai Group. As a key ice and snow project in Daxing District, it covers an area of ​​1,000 acres and a sports center covers an area of ​​about 150,000 square meters. There are 10 snowmaking machines imported from the United States and imported from Germany. There is a snowblower, with a total snowmaking area of ​​nearly 100,000 square meters, which can accommodate 3,000 tourists at the same time. The ski resort has a 300-meter-long intermediate track with a 40-meter drop, a 400-meter-long primary track with a 40-meter drop, a children's wizard track and a student training track, a single and double board park, ten snow circle tracks, and a snowmobile cross-country track. One, a children's snow area and a buffer zone, and also opened night skiing.
According to reports, Longxi Ski Resort, as a ski resort built on the southern plains of the Jingnan Plain, has six highlights: one is that the ski trails are designed by domestic ski experts; the second is that the national ski instructor Zhao Zhihua is in charge of the coach; the third is the night scene lighting. The effect is good; the fourth is to sit on a thousand acres of golf course; the fifth is to form a comprehensive fitness and leisure service body with hot springs and hotels; the sixth is to introduce the famous "Yangyang Snacks" fast food in the ski resort to ensure the quality and hygiene of the catering , Product prices are synchronized with the market.
It is understood that Daxing Tourism has created a four-season tourism resource of "appreciating flowers in spring, picking melons in summer, picking fruits in autumn, and entering the farm in winter". The winter tourism period lasts until early March next year. With the opening of Longxi Ski Resort, Daxing has gathered a number of excellent ice and snow tourism projects. Daxing Tourism focuses on launching 75 tourism products in 4 categories, including ice and snow fitness tours, sightseeing picking tours, specialty food tours, and industrial science tours. It will also integrate 10 high-quality tourism routes, including one-day trips to the safari park, one-day trips to "Yalu Ancient Tropical Botanical Garden + Oba Paradise", and one-day trips to "Space Base + Lihua Village + Travel Farm".
In addition to tourism, Daxing is currently creating a new business card of Jingnan Culture with the "Nanhaizi Culture" brand as the core, establishing a layout of "one core and one axis, two cities and three belts, and multiple points of coordination", in which the construction of cultural bases has become an important content. Last year, Daxing launched ten major bases including Li Keran Painting Academy, Juntianfang Guqin Base, and Tambo Xingshan Garden. In the early stage, Daxing District also carried out the selection of cultural bases throughout the district. A total of 45 parks were shortlisted for the selection. Finally, the second batch of ten cultural bases was selected, involving museums, art galleries, industrial tourism experience, and agriculture. Sightseeing and leisure and other aspects. At the event site, the organizer put on a "civilized tourism volunteer" ribbon for representatives of corporate civilized tourism demonstration units and unveiled the "Civilized Tourism Volunteer Service Booth in Daxing District". At the same time, it also awarded the second batch of ten cultural base representatives.
Related News